As I reflected this afternoon, about how our special reunion went this past Saturday, I seemed to be amazed & encouraged at the workings of our gracious God.
Many ex-Faith Community Church (FCC) members showed up this past weekend, not really knowing what to expect, yet they knew God had a plan. There were so many familiar faces that had emerged, some of which we just never were able to say goodbye, but it seemed by God's providence that he had reunited us all together yet again. I also met some new friends that had issues well after my departure at FCC. And it broke my heart that they too had to experience the cold heartedness of FCC and their ridiculous shunning practices.
Some had raised the question, "Are we all trying so desperately to re-create that joy we had experienced there in days past at FCC, as some have suggested"? It sure didn't come across that way. Many of us where encouraged by one another's exodus testimony as well as the many ministry opportunities since our departures.
(Legion of Doom members from Left to Right)
Dustin: aka Bizarro, Joey: aka Sinestro,
Clark: aka Lex Luthor,

Mr. Mike: aka Toyman, John: aka Scarecrow,
Mike: aka the Riddler,
Mark: aka Captain Cold, Joel: aka Brainiac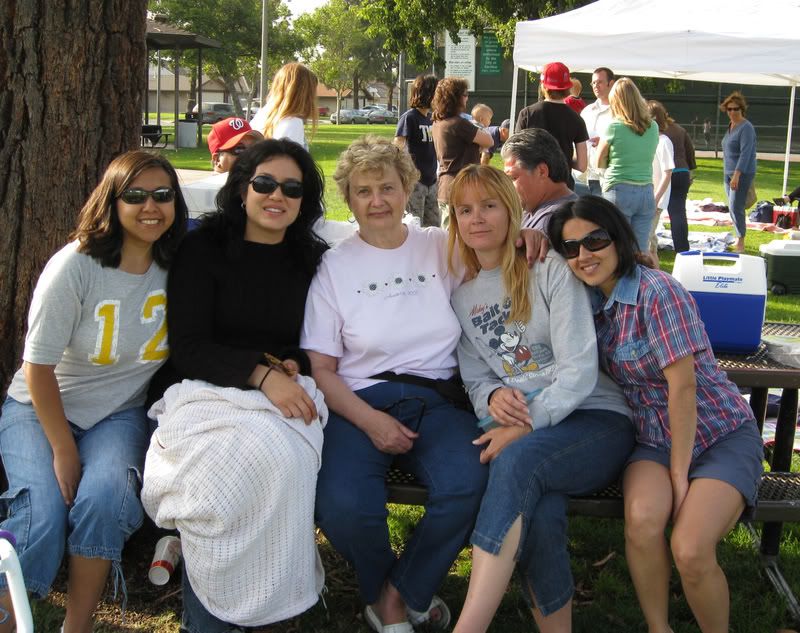 Loads of tears were shed, and much forgiveness was received. Was Robert Morey's name brought up? Sure, how could it not have been? It seemed however, when his name was brought up, many of the faces seemed to portray pity for the man.
Overall I believe the consensus was, much prayer is still needed. And so we continue to pray for those poor blinded souls there at Faith Community Church. We pray God might bring a quick resolution to this Morey problem. Might Justice and Mercy ring true!
In the end, God was and will continue to be glorified!