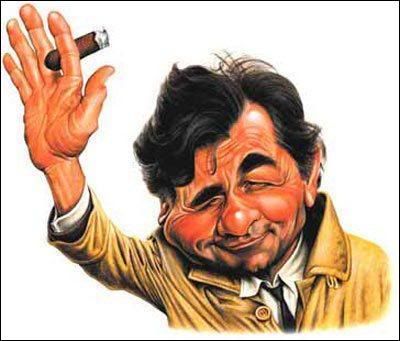 This is a very good question to consider, after all aren't there more important things to do? There is a need to evangelize the cults and world religions for the sake of our Lord Jesus Christ. So what would incite people to put so much time and energy in denouncing a man of God? I would like to explore this question briefly. It could be a sign of Dr. Bob's faithfulness to God, Jesus said that His followers would be persecuted for His name's sake. That is a simple and direct answer to the question, is it not? But is it the only possibility? Is it possible that Dr. Bob is guilty of wrong doing? How can we know? These are also important questions to consider. We all know that Dr. Bob is a recognized Christian scholar who has learned from men like Van Till, Clark, Adams, Walter Martin, Schaeffer and others. (It is not within the scope of this blog article to consider his theology and philosophy but to deal with the subject in question). Knowing his great commitment to the things of God, why would anyone think that Dr. Bob would knowingly wrong another Christian? Sure, Dr. Bob has a personality that rubs many people the wrong way, but nobody's perfect. That is no reason to denounce him as a liar and a slanderer is it?

"The first to plead his case seems right, Until another comes and examines him." (Proverbs 18:17) Scripture clearly teaches us that there are two sides to every story, and to restrict ourselves to one side is not only unwise, but morally wrong. If you are someone who attends "Faith Community Church" (FCC) or is a fan of the ministry of "Faith Defenders" (FD), don't you have the moral responsibility to hear the other side of the story? Let us ask a question. If you meet someone who wants to go into business or ministry with you, wouldn't you want a few references from those who have worked with him in the past? Supposing you find that many of the people that you contact don't know each other in some cases, but all give the exact same description of his dishonest and immoral behavior? Would you ignore it and proceed to work with him after being warned? Bare in mind that Paul said "he must have a good reputation with those outside the church, so that he will not fall into reproach and the snare of the devil." (1Timothy 3:7) We are all sinners and are subject to quarrels within the body of Christ. Obviously just because Dr. Bob has had a falling out with some people could mean that Dr. Bob has been wronged by others. Or perhaps there have been serious misunderstandings?

"Do not receive an accusation against an elder except on the basis of two or three witnesses." (1Timothy 5:19) Scripture teaches us that we should take into account the testimony of witnesses in making these decisions. "But examine everything carefully; hold fast to that which is good" (1Thessalonians 5:21). We are to examine evidence very carefully before we make a commitment to anything or anyone, no matter what the cost. It is this that should be focused on in discussing the issues of the current Dr. Bob controversy. Here are some facts that should be taken into account:


1. Dr. Bob has had two church splits at FCC within less than a year and a half. There have been broken friendships and spirits as a result of these church splits.

2. There is a multitude of witnesses that give the same descriptions of Dr. Bob's immoral and abusive behavior over at least the past 15 years. People that have worked side by side in ministry with Dr. Bob. (Many of which don't know each other).

3. The testimony of witnesses is documented in this blog, Joel's blog, bobmorey.com, and several other places. Gadfly J has provided us with a section entitled "Important Robert A. Morey Links..." With a network of links dealing with the witness testimony.

4. Specifically, lieutenantcolumbo has provided us with the testimony of several witnesses that dealt with Dr. Bob in the 1990s. The site has been updated with new labels that explain what each mp3 covers. The paper documentations regarding Dr. Bob's dealings with the "Research and Education Foundation" (REF) referenced are available to investigate.

http://www.putfile.com/lieutenantcolumbo

There is one more very important and crucial question to consider. If Dr. Bob is guilty of wrong doing, who can hold him accountable? He is not subject to any ecclesiastical authority at his church? One cannot say that he is held accountable by the church members, being that whenever there is conflict with Dr. Bob, people leave to find another church. I would urge attention to the fact that though Dr. Bob, as brilliant a man as he may be, should not be held to a different standard than other Christian leaders. It is crucial that we continue to preach the word to a lost and dying world, but this does not mean we should allow Christians to sin against Christians. This article is written out of concern for the spiritual well being of those who place him as a mentor and spiritual father. I'd like to thank gadfly j for allowing me to share some of my thoughts on this blog.

With Christian love,
lieutenantcolumbo